A Practical Approach
Audit & Assurance
Working in our audit and assurance department means you're helping clients understand their business from a different perspective by providing additional insights.
Protecting Public Interest & Promoting Peace of Mind
There's real meaning in protecting the public interest, and auditing helps clients understand their business. If our clients aren't successful, we aren't successful — and that goes beyond regulatory compliance.

At Blue, we take a very practical approach to audits and don't compromise on quality. And while we are focused on providing quality results for our clients, we're also thinking about the employee experience. We do our best to mitigate travel for audits and leverage and invest in the latest technology to conduct them remotely.
Audit services you can participate in include:
Audits, reviews and compilations
Forecasts, projections and budgets
Strategic financial planning
Agreed-upon procedures
Due diligence
Enterprise risk management
Internal audits
Evaluation of internal controls
Special purpose reports
Performance measurement comparisons
Capital financing assistance
Feasibility studies
Mergers and acquisitions
Corporate restructuring
Quality assurance reviews
Business valuations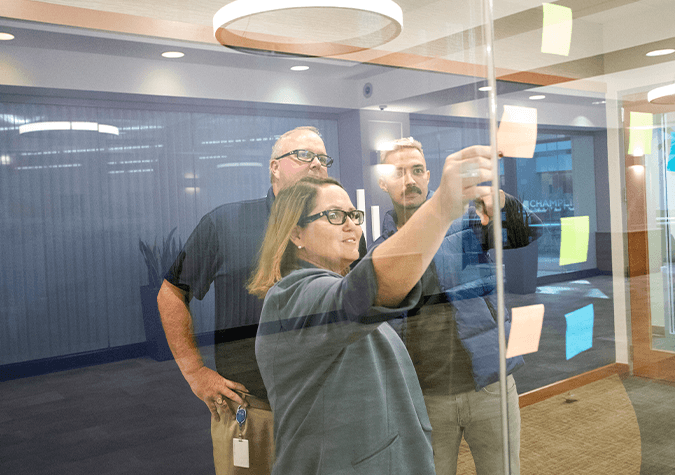 What to Expect
Your Audit & Assurance Role
Depending on your experience, here's what you can expect in an audit and assurance role at Blue.
Experienced Hires

Campus & Internships

Seasonal
Work With Us
We want to create a unique career path for you because when your needs are met, you're better equipped to handle the needs of our clients. Ready to join a workplace that values your successes inside and outside of work?