Built With Clients in Mind
Healthcare Consulting
Our healthcare consulting practice allows organizations to focus on what matters: their patients. That's why so many providers choose us to be their business partners.
Serving With a Holistic Approach
Healthcare is our largest niche. It's what we're known for, and that's why so many providers choose us to be their business partners.
For more than 45 years, Blue & Co. has meticulously cultivated its healthcare team to include industry experts that cover almost every aspect of operational efficiency and compliance in an attempt to be able to better serve our clients.
At Blue, our teams work with nearly every hospital in Indiana, Ohio and Kentucky and have healthcare clients in almost every state across the U.S.
Between physician practices, dental offices, and our health system clients, our healthcare consulting team gets to work with organizations of all shapes and sizes, giving you incredible job experience.
Healthcare consulting services you can participate in include:
Revenue Cycle
Reimbursement
Auditing and Accounting
Business Valuation
Tax
Hospital and Physician Operations
Post-Acute Care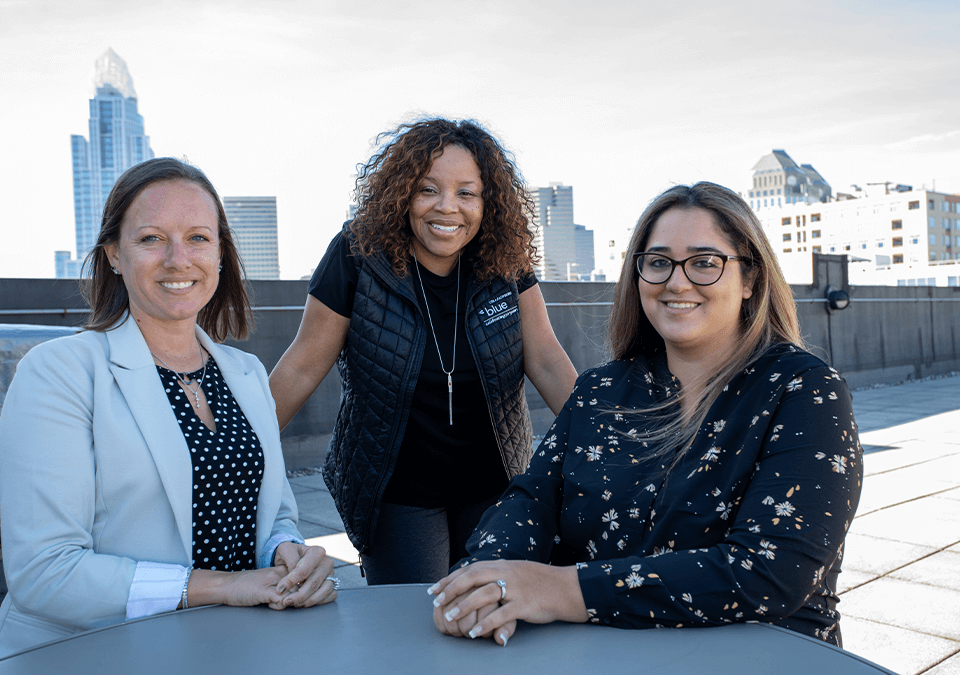 What to Expect
Your Healthcare Consulting Role
Depending on your experience, here's what you can expect in a healthcare consulting role at Blue.
Experienced Hires

Campus & Internships

Seasonal
Work With Us
We want to create a unique career path for you because when your needs are met, you're better equipped to handle the needs of our clients. Ready to join a workplace that values your successes inside and outside of work?