More Than Just Taxes
Tax
Working in our tax department means you're doing more than just tax preparation and compliance (although you're doing that, too). At Blue, you're a strategic advisor to clients, providing expertise that helps them grow their assets and businesses.
Driving Growth for Clients & Their Businesses
At Blue, you're so much more than just a tax professional. You are a trusted business advisor who helps your clients make key business decisions.
Understanding tax code regulations and finding opportunities within it takes commitment, ingenuity and dedication.

When you join this team, you're joining a group that thrives on understanding the nuances of tax law and how it can best serve their clients and their businesses.
Tax services you can participate in include: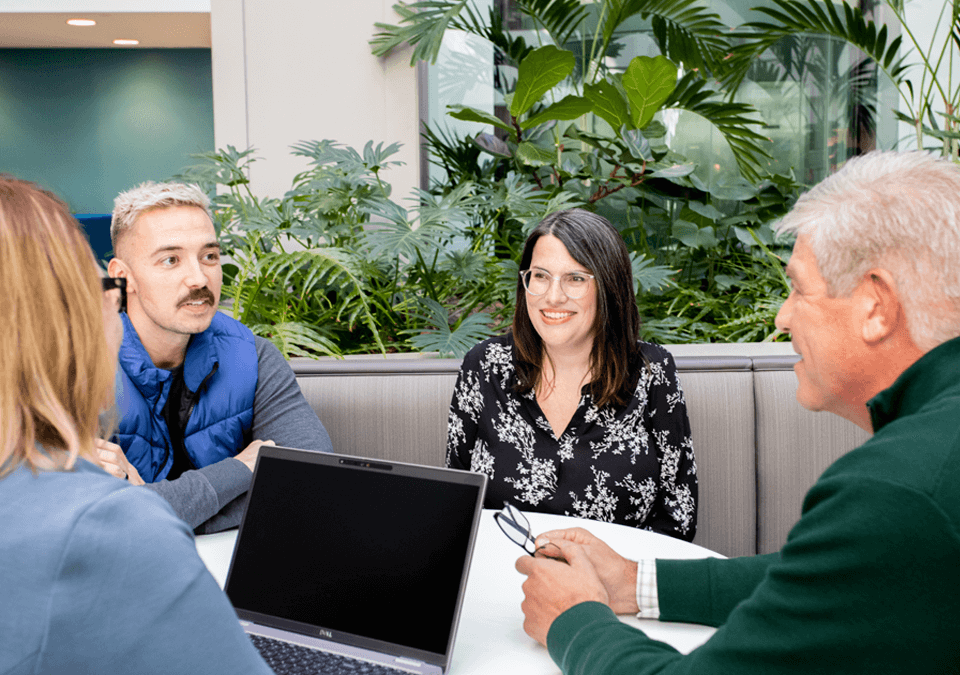 Income tax preparation, consulting, and planning for pass-through entities, corporations, individuals, trusts, and estates
Not-for-profit organization consulting, planning and compliance
Retirement planning
Succession and exit planning
Mergers and acquisitions consulting and compliance
Employee benefits and executive compensation consulting and planning
Payroll tax consulting and planning
Sales and use tax consulting and planningProperty tax preparation, consulting and planning
Capital expenditures — planning and tracking
State and local tax consulting, planning and compliance
Wealth management and personal financial planning
Estate planning
Tax controversy — representation before the IRS or other tax authorities during audits, examinations or notices
International tax consulting and compliance
Small business accounting and advisory
What to Expect
Your Tax Role
Depending on your experience, here's what you can expect in a tax role at Blue.
Experienced Hires

Campus & Internships

Seasonal
Work With Us
We want to create a unique career path for you because when your needs are met, you're better equipped to handle the needs of our clients. Ready to join a workplace that values your successes inside and outside of work?