Leveraging Opportunities for Clients
Business Advisory
As a business valuation consultant or business advisor, you'll help companies assess the value of their business and forecast future growth.
Driving Growth for Clients & Their Businesses
From reporting and compliance to modernizing your IT security, transaction, or operational strategies, our business advisory team provides expertise that is instrumental in the success of our client's businesses.
As a member of Blue's Business Advisory team, you're working closely with business leaders and making a real impact on their operations.
Business advisory services you can participate in include:
Tax planning
Retirement planning
Estate planning
Asset management
Risk management
Cybersecurity and Data Management
HIPAA Security and Privacy Compliance
HIPAA Security and Privacy Compliance


SOC 1, 2, 3 Reporting
System Controls Design and Quality
Assurance
IT Regulatory Compliance
IT Internal Audits
Business Valuations
Forensic Accounting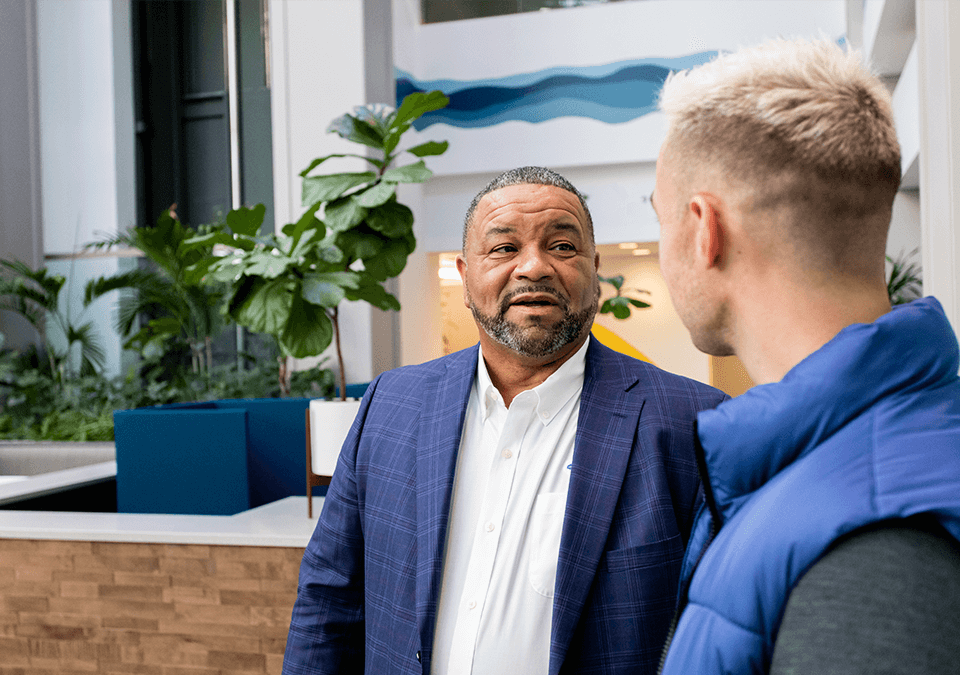 What to Expect
Your Business Advisory Role
Depending on your experience, here's what you can expect in a business advisory role at Blue.
Experienced Hires

Campus & Internships

Seasonal
Work With Us
We want to create a unique career path for you because when your needs are met, you're better equipped to handle the needs of our clients. Ready to join a workplace that values your successes inside and outside of work?